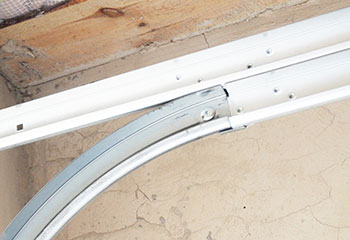 Track Replacement
Customer Issue: Mrs. Campbell had an accident occur in her garage, and noticed afterward that the track looked broken.
Our Solution: Our professionals inspected the track and found that it had indeed been damaged and was in need of replacing. The garage door was carefully disconnected from the opener, springs, and cable to be taken down from the tracks so they could be accessed. The broken track was removed, and a new one was installed in its place before the door was returned to working order.
Jessica Campbell
- Lathemtown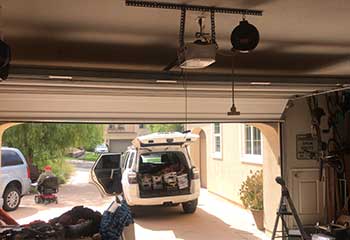 Opener Replacement
Customer Issue: The opener for a 16 foot wide, two car garage died, and the customer needed another high powered unit to replace it.
Our Solution: Our team helped the customer pick out a Chamberlain B970 ¾ horsepower belt drive garage door opener. Installing it was easy, since the customer's last opener had also been a belt drive, and syncing it to his and his families smartphones circumvented the need for a remote.
Jordan Pelagios
- Free Home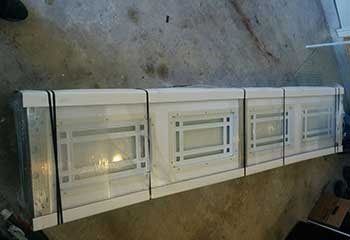 Panel Replacement
Customer Issue: Two of Mrs. Tergeller's door panels were badly dented and cracked by vandals.
Our Solution: Two more aluminum panels of similar make from Sears were all our team needed to undo the damage. They attached the new panels to the hinges after unlocking and removing the old sections, and advised the customer to consider upgrading to a tougher door material if this happens again.
Dani Tergellerr
- Coal Mountain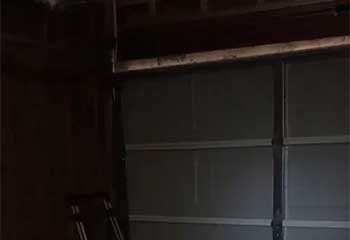 Sensor Alignment
Customer Issue: Door kept reopening.
Our Solution: After determining the root of the problem to be misaligned safety sensors, we quickly and carefully repositioned the two photo-electric eyes. We then tested them out to make sure the door was able to close safely again. We also made sure that the sensors were still able to properly detect an obstacle.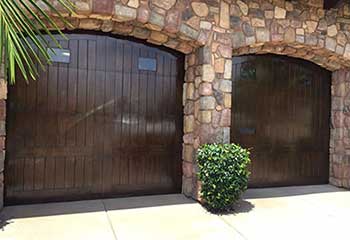 New Garage Door Installation
Customer Issue: Needed a new door
Our Solution: After consulting with the customer and learning their specific needs, we recommended an insulated steel garage door from Clopay's Classic Collection. We proceeded to install it at the customer's home and made sure it was able to open and close smoothly.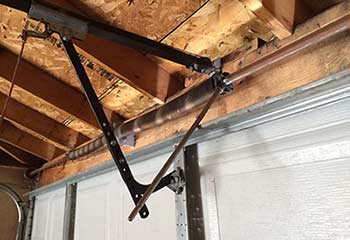 Spring Replacement
Customer Issue: Broken spring.
Our Solution: We arrived at this customer's home and immediately got to work. After carefully removing both springs (the one that had yet to break was dangerously close to doing so) we ascertained that rust had been the main contributor to their deteriorating condition, so we installed new galvanized ones in their place.